LABEL PROFILE

Digging for Obscure Gold with Music From Memory
By
Daniel Dylan Wray
·
April 19, 2022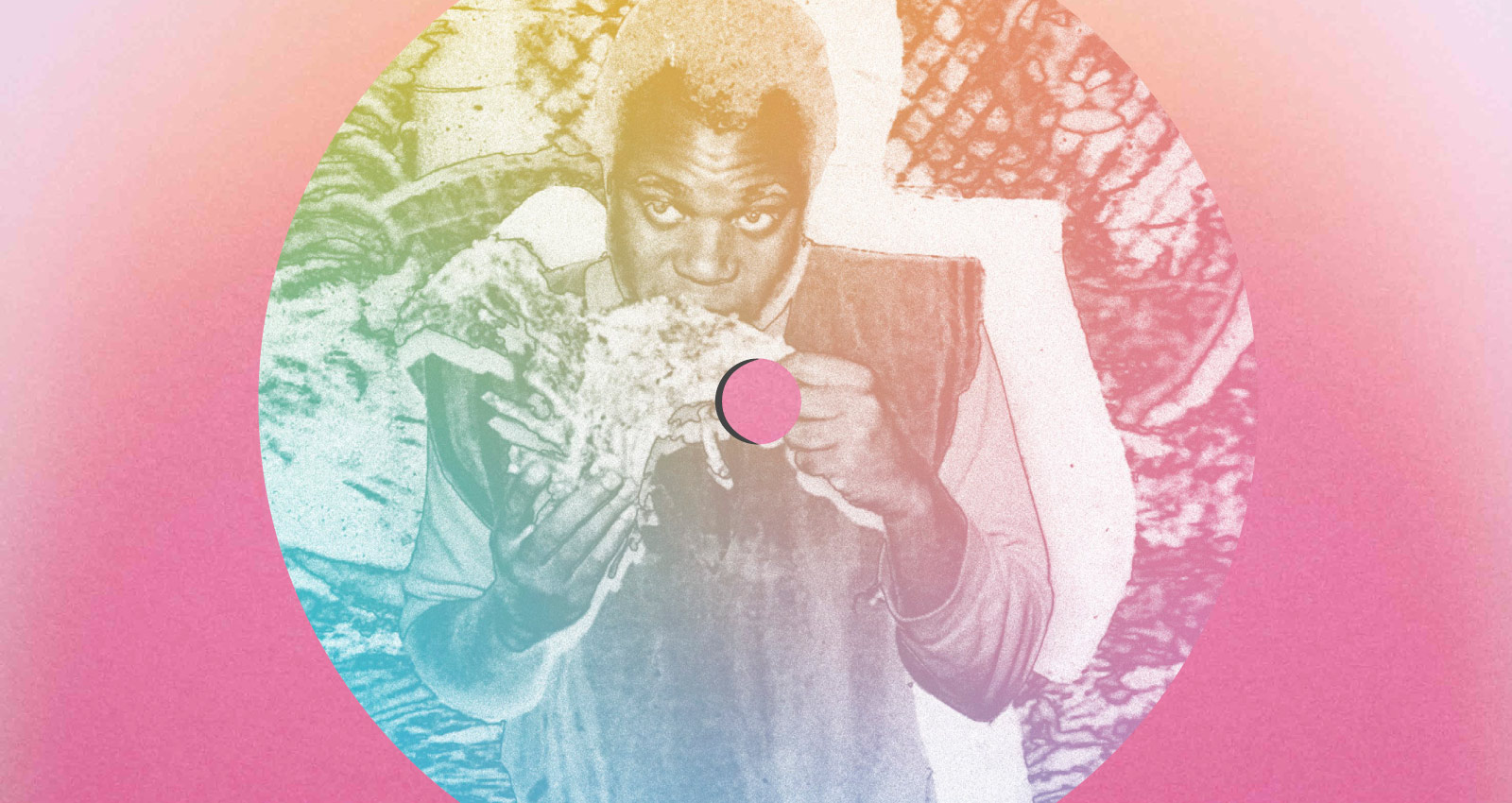 Reissues of old, lost, cult, or classic albums, along with labels releasing compilation albums of unconventional sounds from unexpected places, have become so increasingly common that they hit the shelves with almost the same volume and frequency as new releases.
Music From Memory is one label who are doing things a little differently—digging deeper and releasing truly rare, unique, innovative, and unheard music. Formed in Amsterdam in 2013 by record-obsessives Abel Nagengast, Jamie Tiller, and Tako Reyenga—who had already worked together on the 2012 compilation Into The Light: A Journey into Greek Electronic Music—they began to reissue music by obscure artists that they loved. They kicked off with synth jams from ​​Rhode Island's Leon Lowman.
What followed was a vast and rapidly expanding catalog of music that spanned eras, genres, and continents—from Japanese pop to ambient techno, Brazilian electronica to Dutch disco. Almost a decade down the line, the label now has a specially curated 12" series, as well as a sub-label called Second Circle (all Second Circle releases have their own unique artwork, so that they stand out when you're browsing the record bins).
For the sake of cohesion and brevity, the focus of this guide is the LPs and EPs from the main Music from Memory roster. This is an introductory guide to a label that has spent a frightening amount of time bent over in the corner of musty old rooms, thumbing through records in order to search for truly out-there sounds.
Music From Memory is named after the only LP that Vito Ricco ever released. Alongside that lone album were self-released cassettes consisting of recordings for experimental theater and performance art pieces between 1983-85, which comprises the bulk of this compilation. The NYC artist has roots in percussion, playing improvisational and experimental jazz with Rashied Ali, Peter Zummo, and Youseff Yansy. In his solo work, he marries his early love of percussion with avant-garde leanings, experimenting with synthesizers and drum machines. The result is a broad work that explores far-flung corners of electronic music via ambient synth jams, lo-fi funk, experimental dub, and a sprinkling of new age.
The label's first multi-artist compilation, from 2017, Outro Tempo is a beautiful example of their ability to dive deep. The record is packed with rare gems, original copies of which currently sell for exorbitant amounts. An incredibly vibrant release, Outro Tempo spans jazz-fusion, ambient music, off-kilter pop, and the cross-pollination between traditional Brazilian music and contemporary electronic explorations. During the time this music was recorded, Brazil was in the last years of its military dictatorship and beginning a transition to democracy. Given that backdrop, the music on Outro Tempo feels like a cultural and sonic awakening.
One of the label's earliest releases is a compilation of music by Gigi Masin. a Venitian artist, who self-released two records in the 1980s, Masin was largely unknown until word of mouth earned him a small but dedicated cult following. (It didn't help that all remaining copies of his original records were destroyed in a flood, and quickly became crate-digging gold.) This compilation, which spans 30 years of work, is described as "electronic music from the soul." The tongs on Talk to the Sea strike a delicate balance between dreamy electronica and ambient music for deep listening. Tender melodies, often embellished by sparse piano, are engulfed by electronic pulses. It's utterly absorbing.
Origens de la Luz is a collection of music originally recorded between 1986 and 1994 by Brazilian composer and multi-instrumentalist Priscilla Ermel. A filmmaker and anthropologist by trade who also studied music, Ermel became disillusioned with contemporary European classical music and spent long periods of time living with indigenous people in Brazil. It was here that she began collecting unique instruments that she would later combine with synthesizer experiments and field recordings. After studying with Taoist master Liu Pai Lin, she integrated the slow-moving pace of Tai Chi into the flow of her music. The result is a collection of music that is immersive, textured, and tactile. It brims with an inescapable warmth as it explores the middle ground between ancient Brazilian music traditions, the pulse of its landscape, and the technology of the day to create something truly idiosyncratic and transportive.
A decade-spanning compilation of outsider pop from across Europe, the thread that runs through Uneven Paths is that its broad mix of artists—Steve Beresford, Monica Rypma, Lost Gringos—eschew convention and expectation when it comes to both pop and experimental music. There's weirdo synth-pop aplenty to be found here, along with unexpected twists on recognizable formulas, from John Makin & Friends' Balearic country-soul-funk deep cut "No Lie" (from the super rare 1985 Live At The Planet !! LP) to the infectious jazz grooves of Pete Brandt's Method.
Suso Sáiz is a celebrated figure in the niche world of underground and ambient music in Spain, having been active since the late 1970s. This is a collection of his early solo works, including material from the rare cassette-only Confidencias, along with recent work, soundtrack music, and unreleased tracks. His work occasionally veers closer to new age territory, drifting around in breathy, dreamy synth-filled worlds, but there's also a depth and versatility to his approach that sees piano and guitar interspersed into these spaces, creating music that contains as much tension as it does space for meditative contemplation.
A collection of tracks taken from an era in clubbing when the tunes in the small room were just as integral to a night out as the main room's clattering beats. From Cabaret Voltaire's Richard H. Kirk to LFO to Bedouin Ascent, this compilation showcases largely beatless explorations that range from low-key psychedelia to floaty dreamworlds and futuristic electronica. It's a compilation that captures a shift in electronic music when wind-down listening—be it post-club or in the chill-out room—was becoming as fertile ground for innovation and experimentation as dance music itself.
A collection of disco-punk-funk from Amsterdam's Richenel with alternate takes and unreleased material drawn from his 1982 album La Diferencia. Initially playing in underground clubs and collaborating with the label and experimental multi-media collective Fetisj, Richenel would go on to find acclaim and commercial success in Europe. This collection of earlier, more experimental music captures a lesser-known side of the artist. The tracks here manage to be both wonky and sprightly, glistening and grubby, resulting in a pleasing concoction between sultry funk and seedy basement disco. The follow-up release of Perfect Stranger, compiling more of this unreleased material from the same time, is just as essential.
Compiled by two Osaka-based record store owners, Eiji Taniguchi (Revelation Time) and Norio Sato (Rare Groove), this compilation explores lost music from the CD era. The record touches on pop, new wave, jazz, and stripped-back dance music, offering a glimpse of the time period in which analog was transitioning to digital. Featuring music from the likes of Haruomi Hosono, Yasuaki Shimizu, Toshifumi Hinata, and Ichiko Hashimoto, there's a sharp crispness to much of the music here. Even in the more melodic and hazy moments—as on the gorgeous "Nobody" by POiSON GiRL FRiEND—there's a bright, punchy dynamic, executed with a refined approach that never veers towards needless plasticity.
A collection of work recorded between 1985-87 by Japanese multi-instrumentalist Toshifumi Hinata. In the liner notes, Hinata describes his own process as aiming to "weave musical images." A keen overdubber, Hinata would experiment with synths and drum machines and then make deeply intricate and layered tracks, often incorporating violin or piano prominently above immersive ambient textures and gently hissing beats. The result is a unique collection of sounds that never really sits comfortably within any specific genre and instead skips across electronic, ambient, new age, synth-funk, and minimal classical.