For the final instalment in the Magnum Square Print Sale's Then. Now. Next. project, Magnum photographers have invited artists beyond the agency's roster to contribute. 
Then. Now. Next. began last May as a three-part project to celebrate the agency's 75th anniversary. Whereas the first and second instalments focused on issues of the past and present respectively, the third chapter, titled Vital Signs, sees Magnum photographers invite artists, filmmakers, and fellow photographers to explore what's ahead, and all the hopes, and fears that come with it. 
As part of the sale, photographers from Magnum's roster have invited a range of guest creatives to join. They include Martin Parr, who invited Roger Deakins; Nanna Heitmann, who selected Hannah Reyes Morales; and Jim Goldberg, who chose Larry Sultan to feature on the line-up. 'We are opening the doors and inviting our long-time friends to join the conversation,' explains Cristina de Middel, president of Magnum Photos. 'The invitation is just a formality, as the photography family has always shared a house – a house that is busy, and in constant renovation. As a family, we are now, once again, looking at the future with more questions than answers.'
The Magnum & Friends Square Print Sale: explore our highlights
Olivia Arthur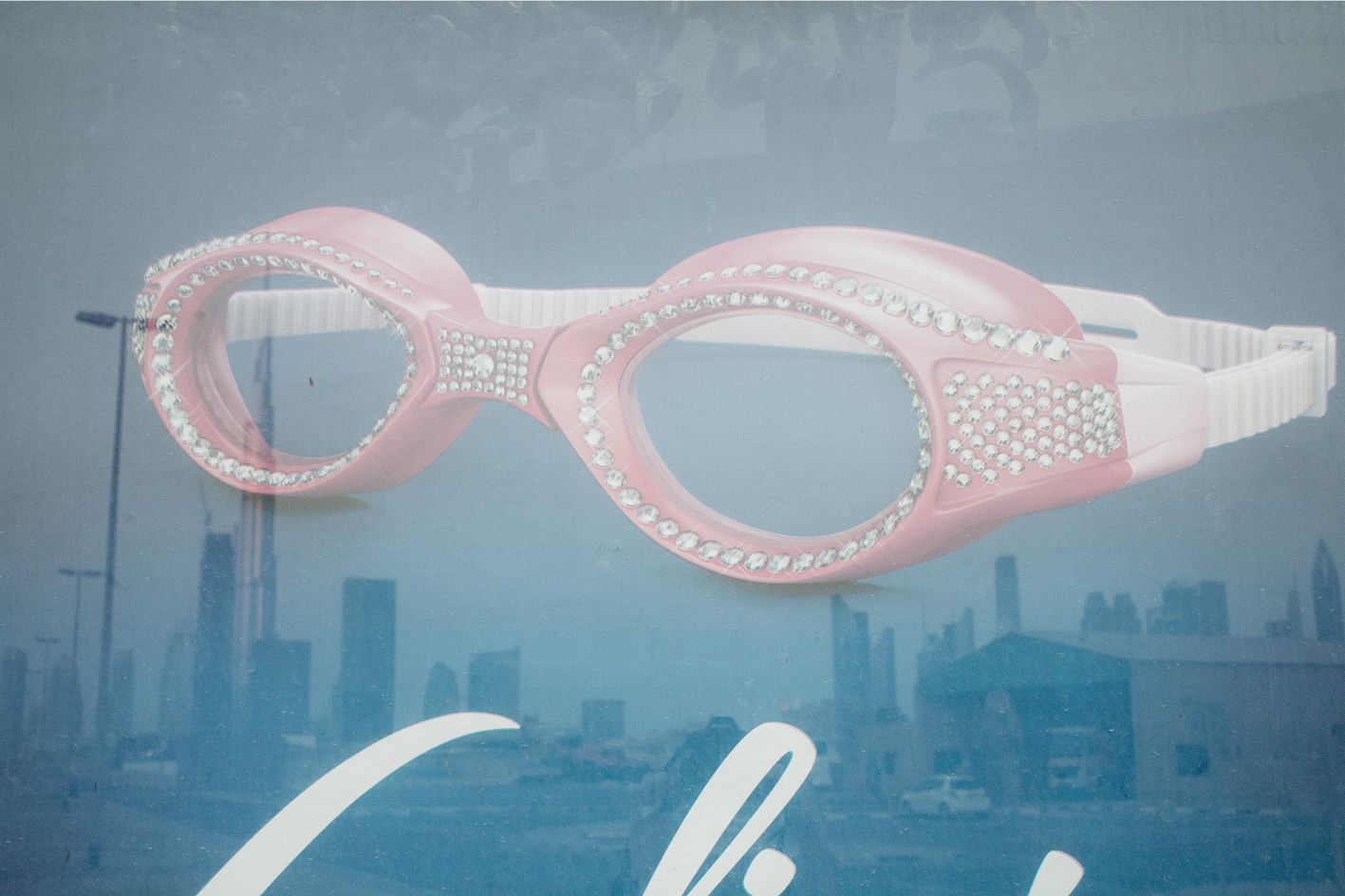 'In a place where all boundaries are off when it comes to displays of wealth and excess, I find myself no longer able to distinguish between what is real and what is meant to be ironic. Is it a dream, an aspiration, or just simple reality? Anything could be next.'
Rafal Milach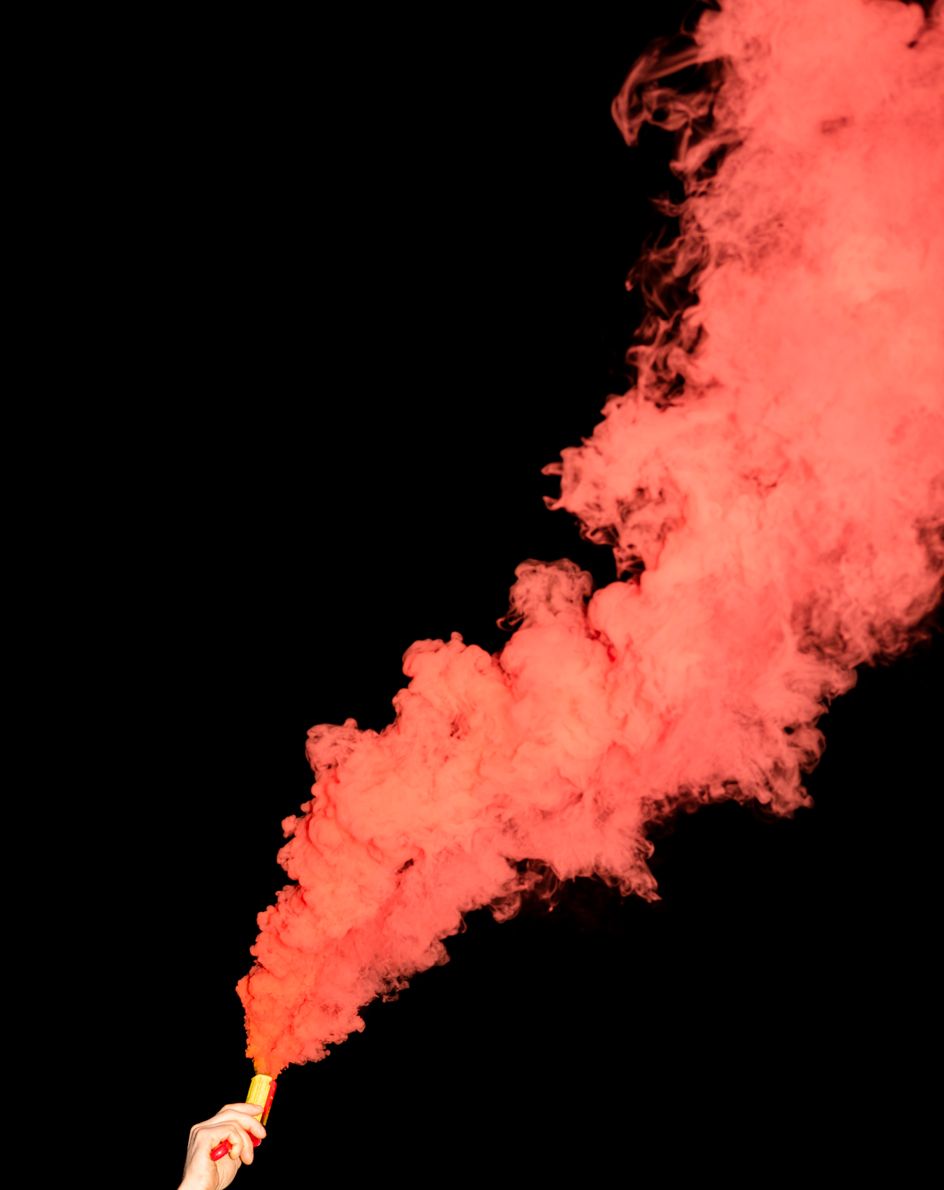 'A flare fired at the largest protest since the fall of the Iron Curtain in Poland. I believe the past six years have been a formative process for the Poles. I hope the new foundations of civil society have been created.'
Alex Majoli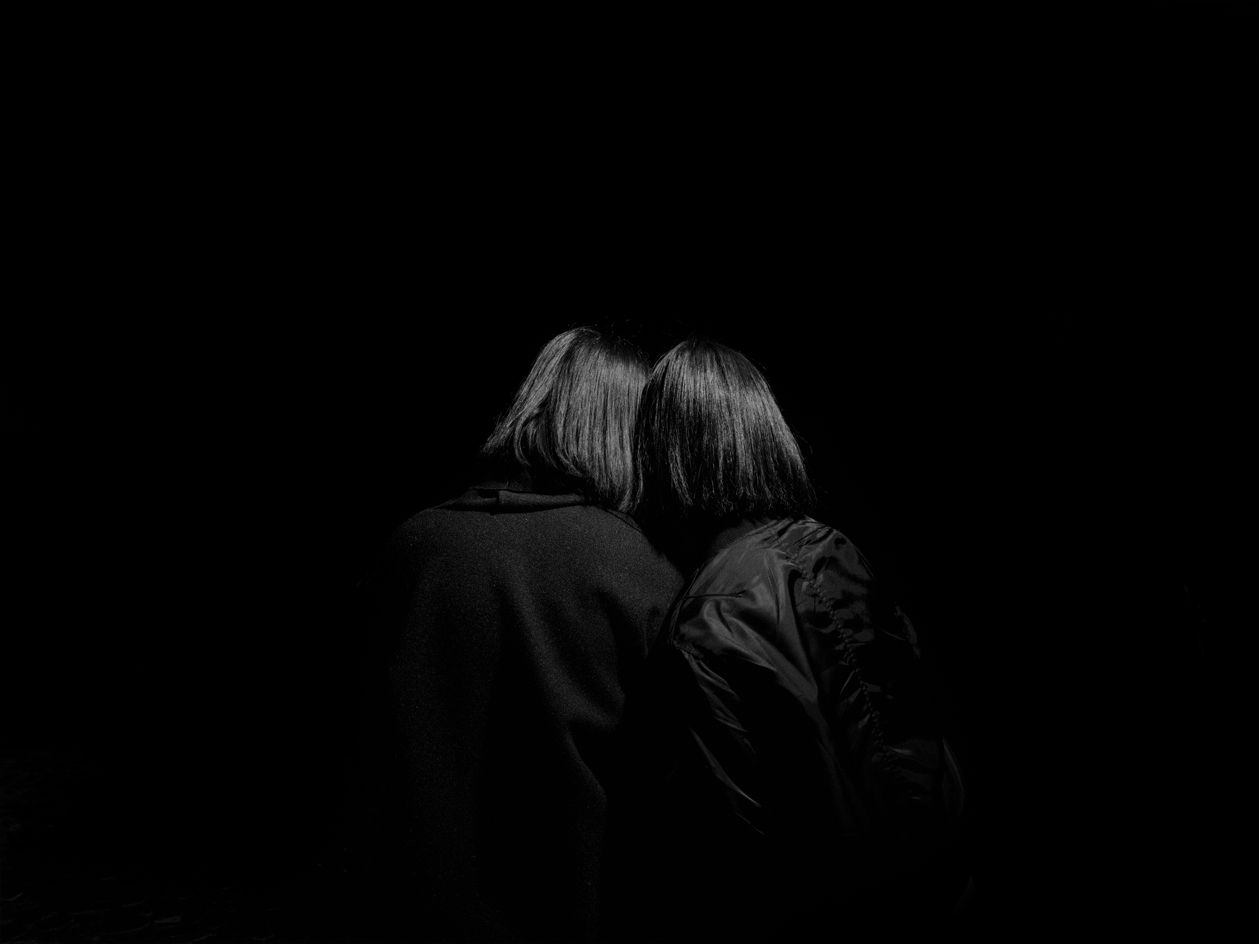 'The performance is not a collection of images but a social relationship between people, mediated by images.'
Alec Soth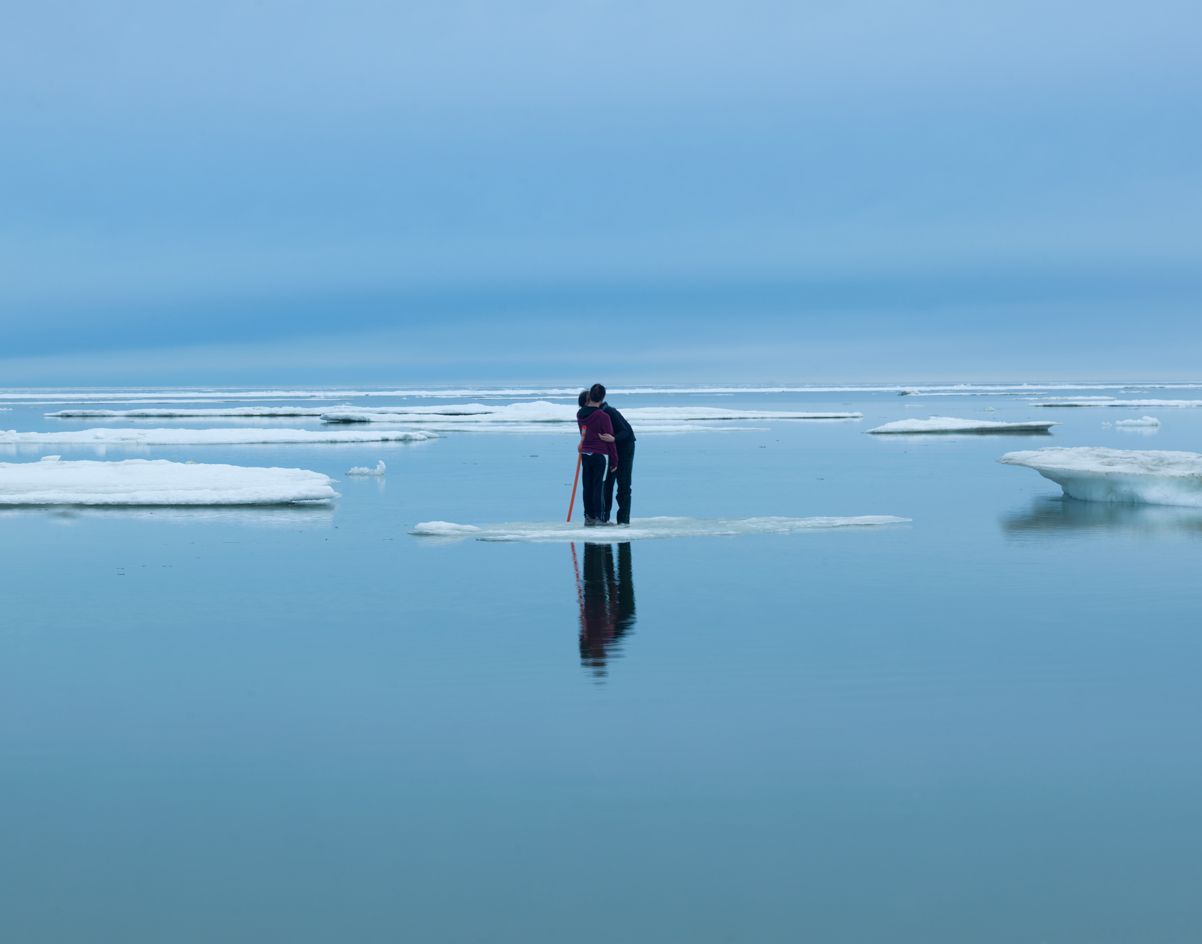 'Embedded in the blue hour is a feeling of expectation and trepidation. This picture was taken during the endless Arctic twilight of a summer night in Alaska. One way to survive such uncertainty is companionship. Another way is with art.' 
Larry Sultan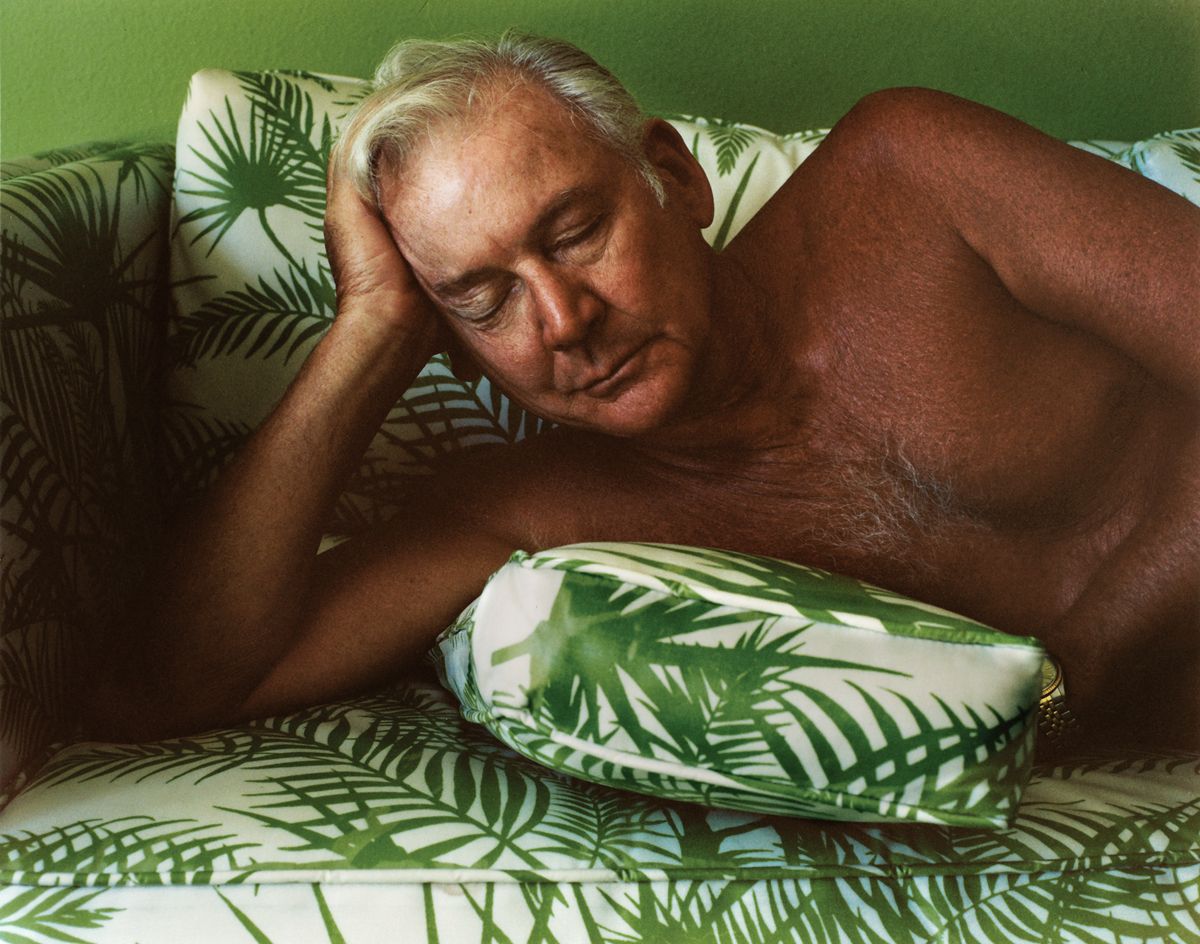 'Family life is already a stage — home is situated as a symbol of the good life and as an extension of our desired identities. There is desire and nostalgia that can manifest itself in sliding glass doors or flagstone fireplaces.'
Sabiha Çimen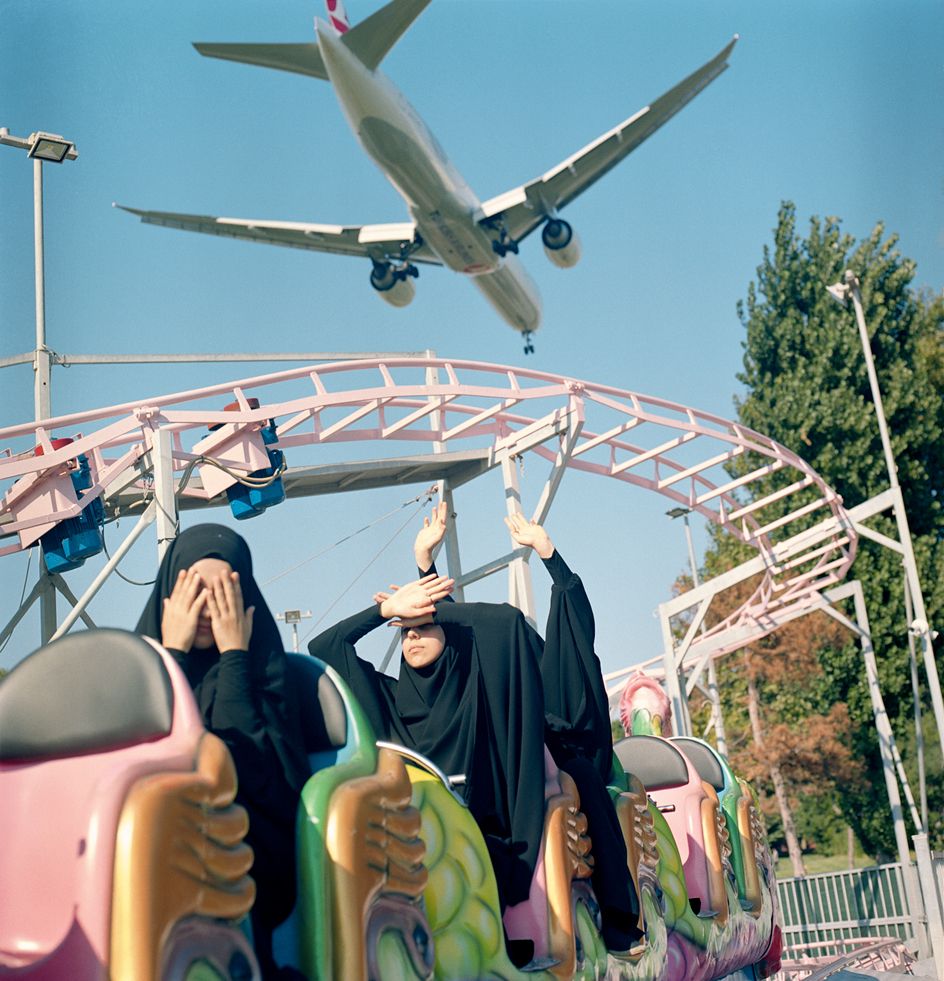 'We can imagine a future far from now in paradise, but we should always be reminded that the tiny blue marble on which we live is already a Garden of Eden, light-years away from any other possible habitable worlds.'
Gregory Halpern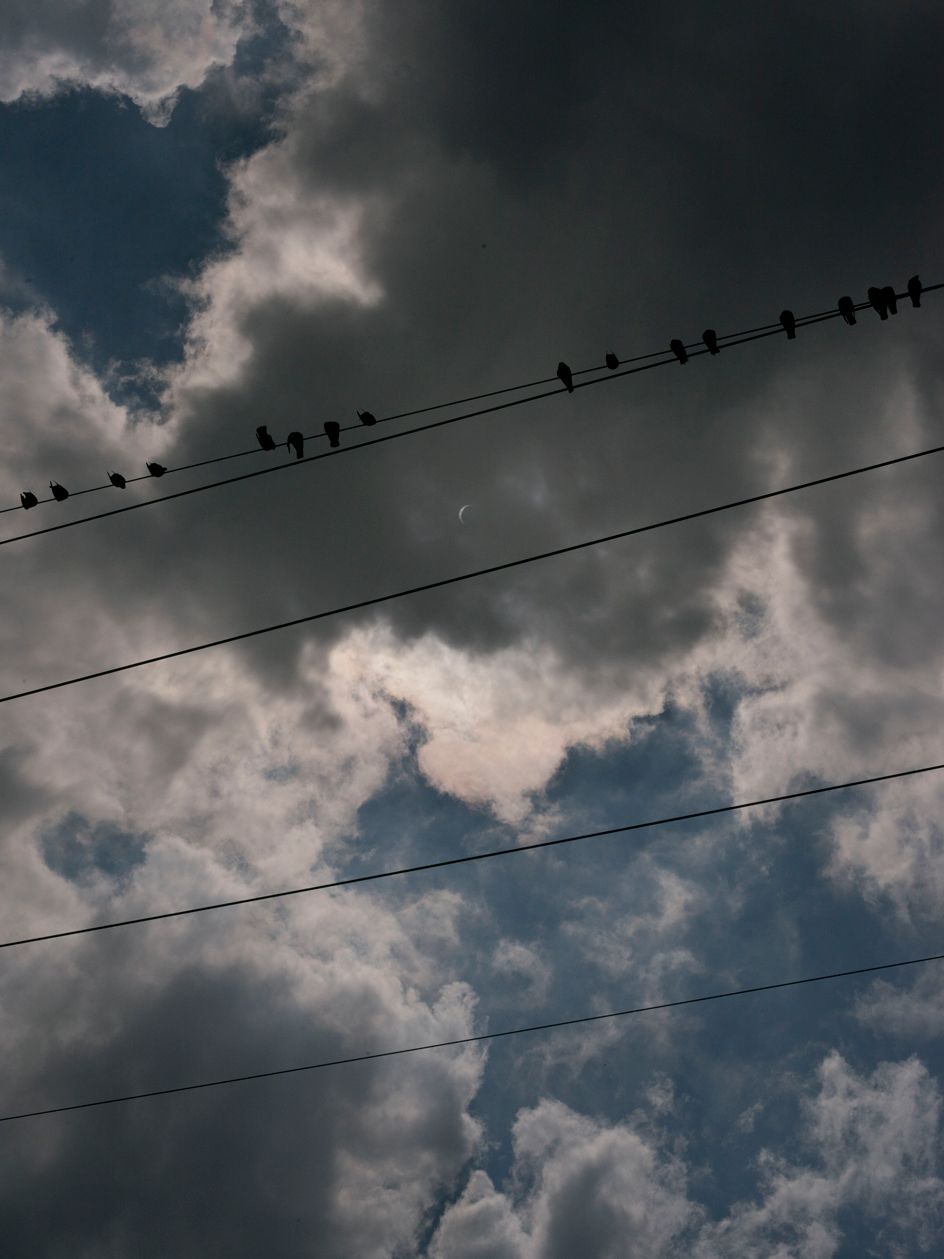 'A few days before this moment, a white supremacist infamously drove his car into a peaceful protest in Charlottesville, North Carolina. At the time, it felt that the nation was beginning to split at the seams.'
Alfredo Jaar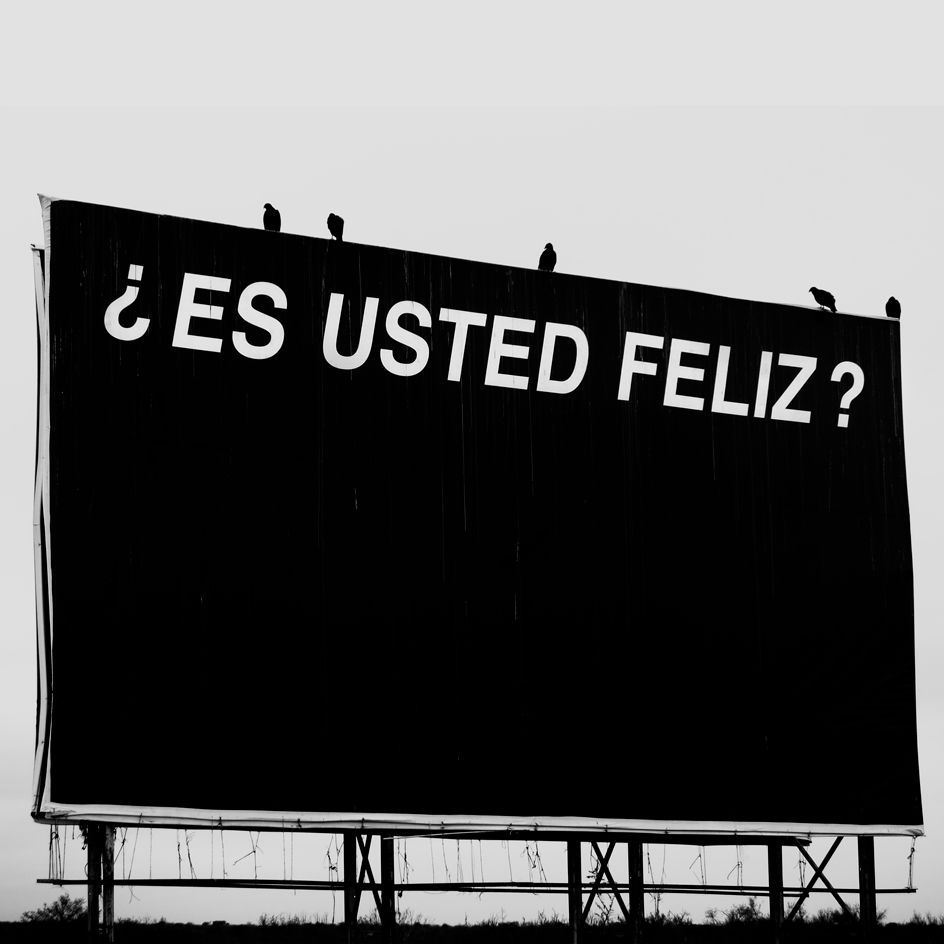 My project Studies on Happiness started in 1979, in Santiago de Chile, during the military dictatorship of General Pinochet. It was the fruit of my utopian idealism, which I combined with poetry – an ingenuous activity but very necessary in those times.'
Cristina García Rodero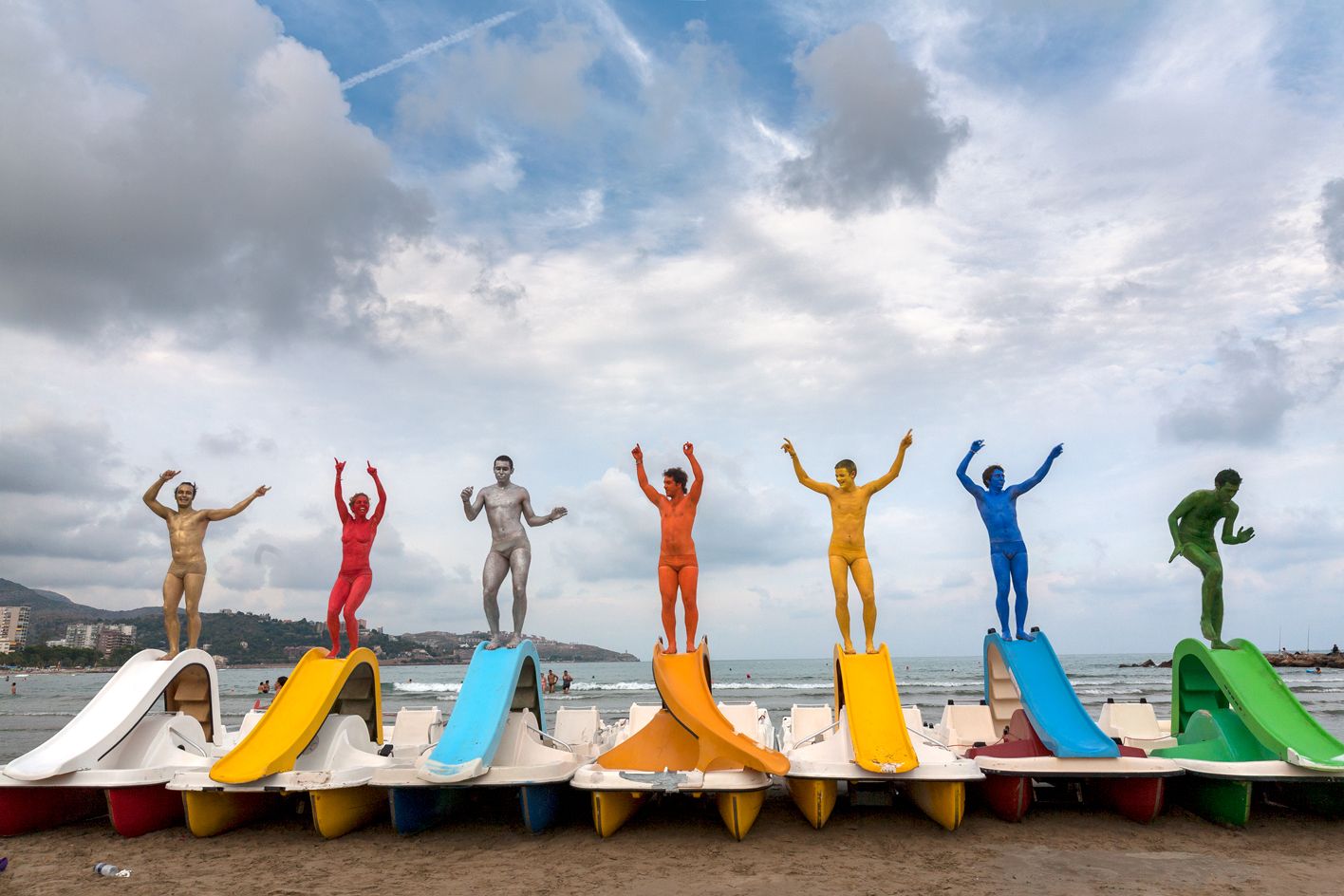 'Music makes life feel full of colour and joy that we can experience, enjoy and share.'
Jean Gaumy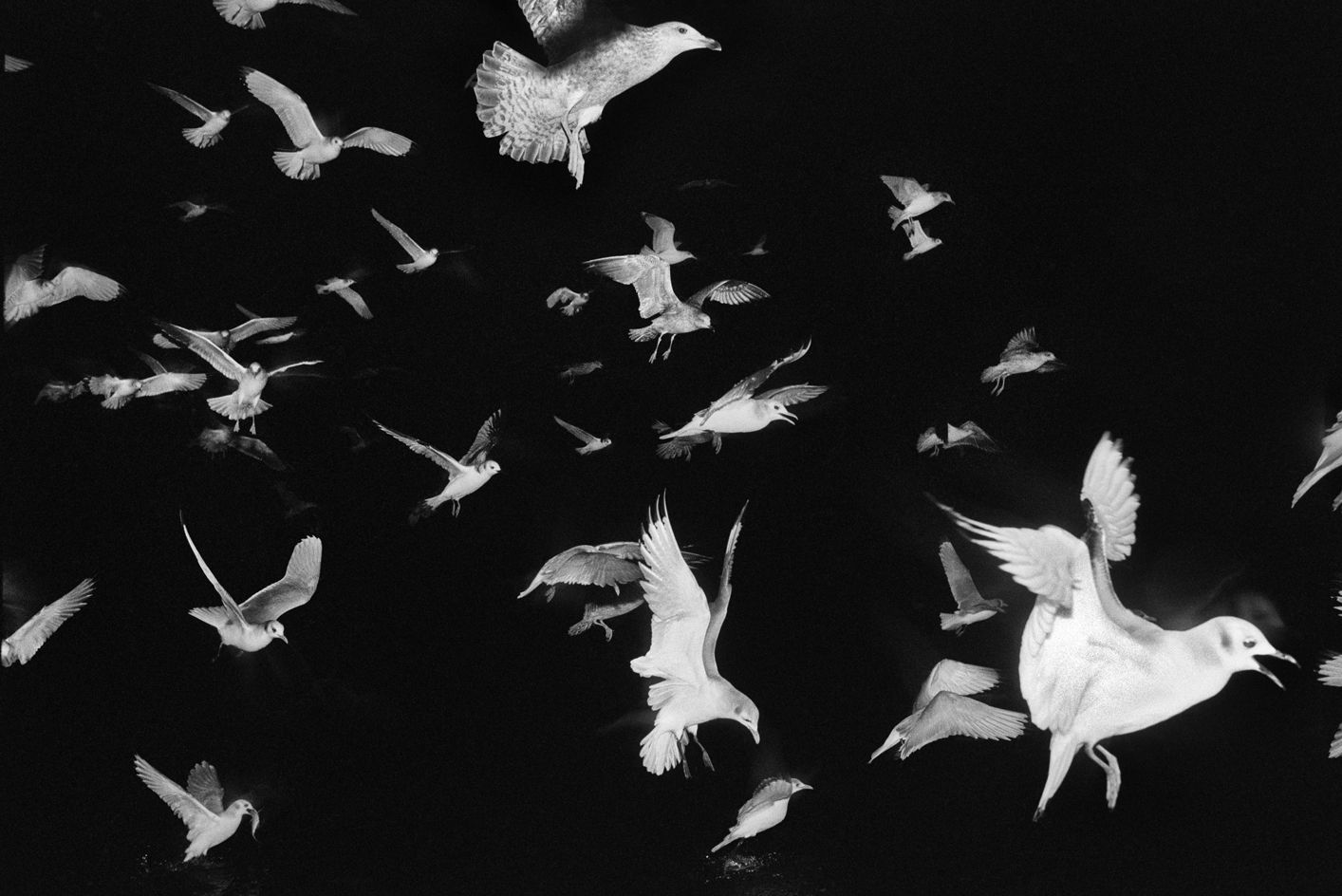 'The birds stalk us, for hours, while we trawl the troubled waters on cold winter days. There are hundreds of them, silent, relentless – in spite of the harsh gusts of wind and violent sea. Perched on the water, with its seafoam and icy winds, the birds twitch – like crazed floats. They let us overtake them, then, flapping their wings once or twice, they catch up with us, resting on the furious water a few hundred feet in front of the bow. Theirs is a lone battle.' (Extract, translated and edited, from Pleine Mer [Men at Sea], 2001)
Miranda Rae Barnes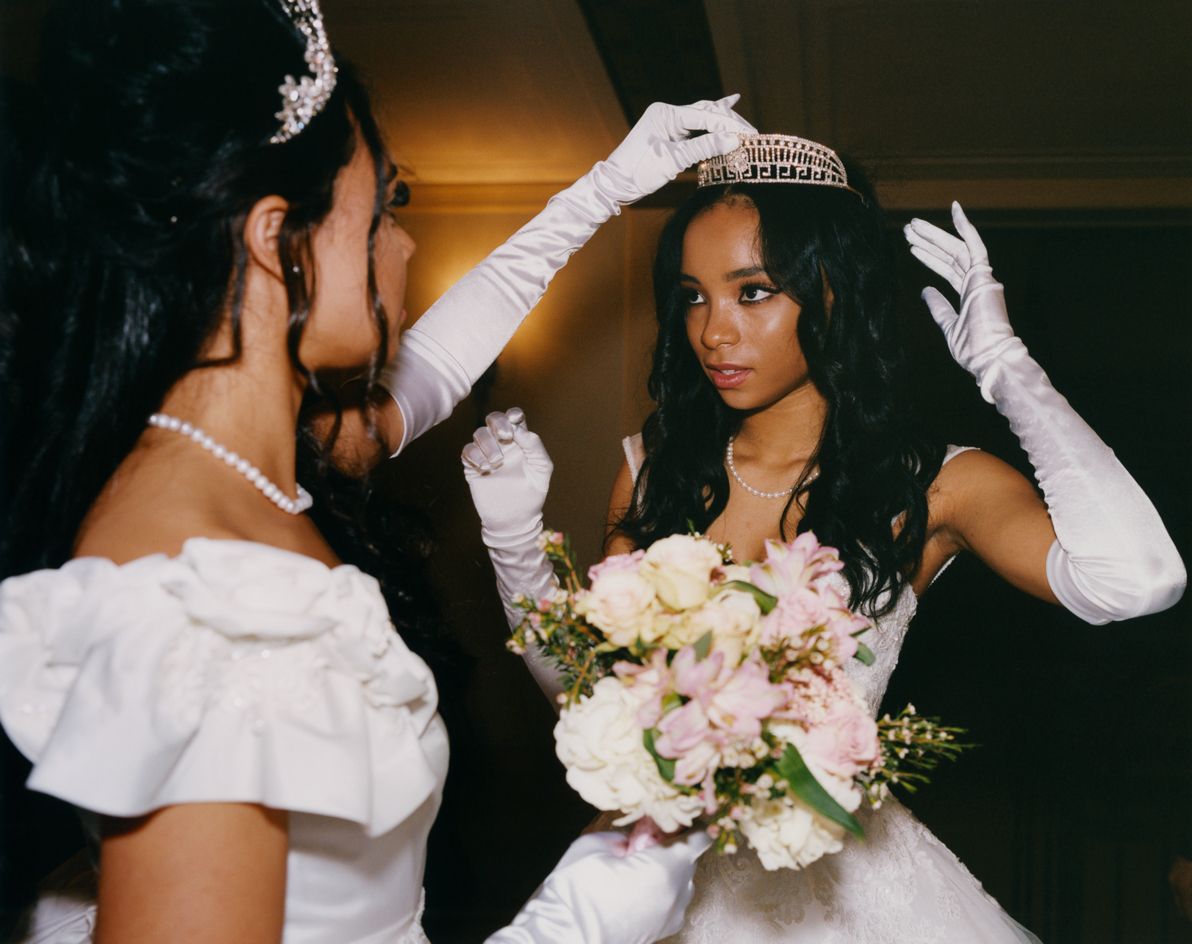 'With a newspaper recording the first debutante in 1778 in New York, and the first official ball taking place in 1895 in New Orleans, Black American cotillions have a rich history that continues to thrive in the 21st century. This portrait of a debutante made in Detroit, Michigan, is a document of that enduring tradition.'
Rebecca Norris Webb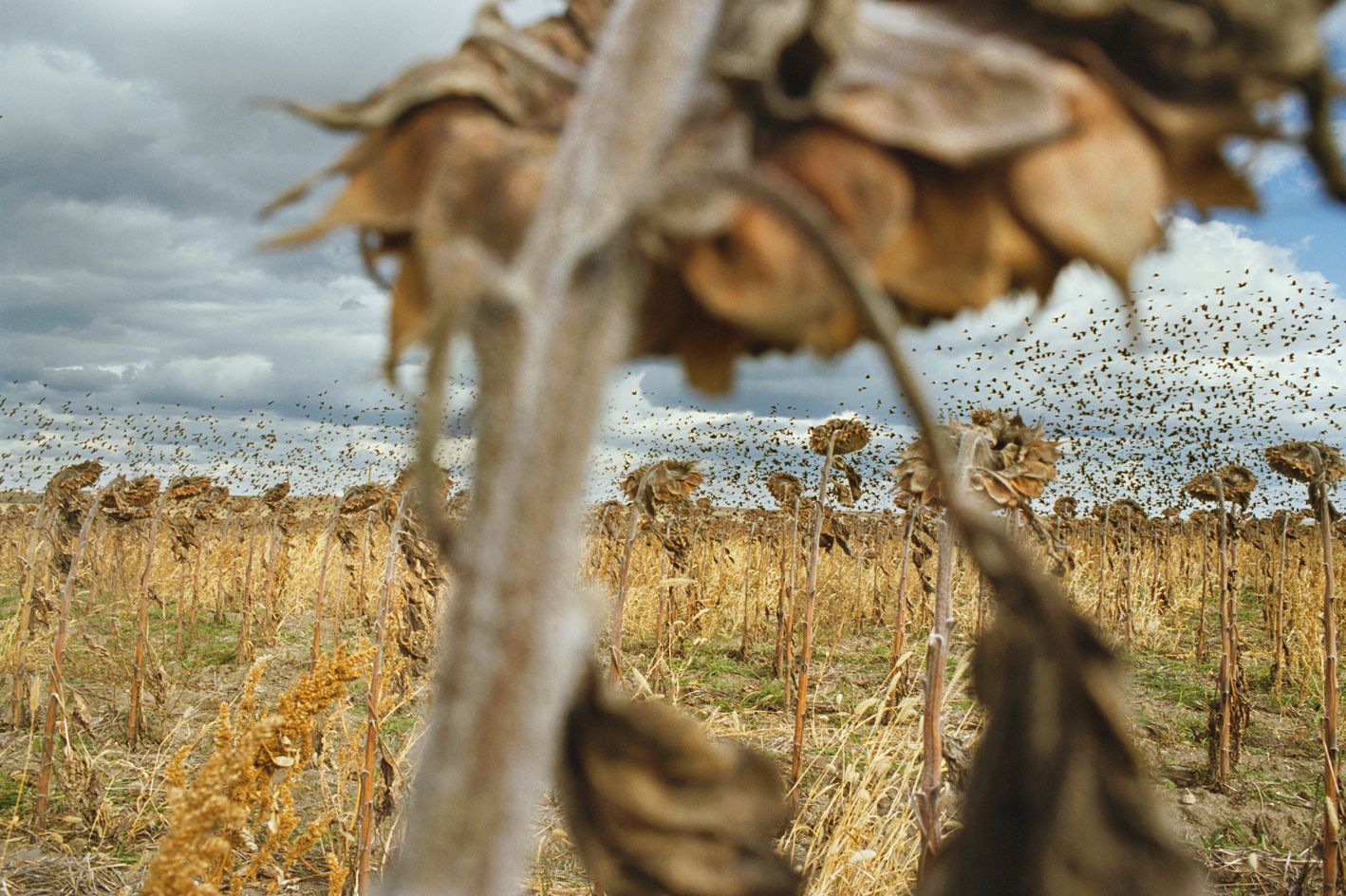 'That first fall after my brother died, I was drawn to a flock of blackbirds – thousands of them – flying through the stormy Western sky as if they were one huge, dark, ravenous creature, picking clean the remains of the sunflower fields. It didn't seem to matter how quickly I stopped the car and raised the camera to my eye. Inevitably, the dark flock vanished as soon as it had appeared.'
Zied Ben Romdhane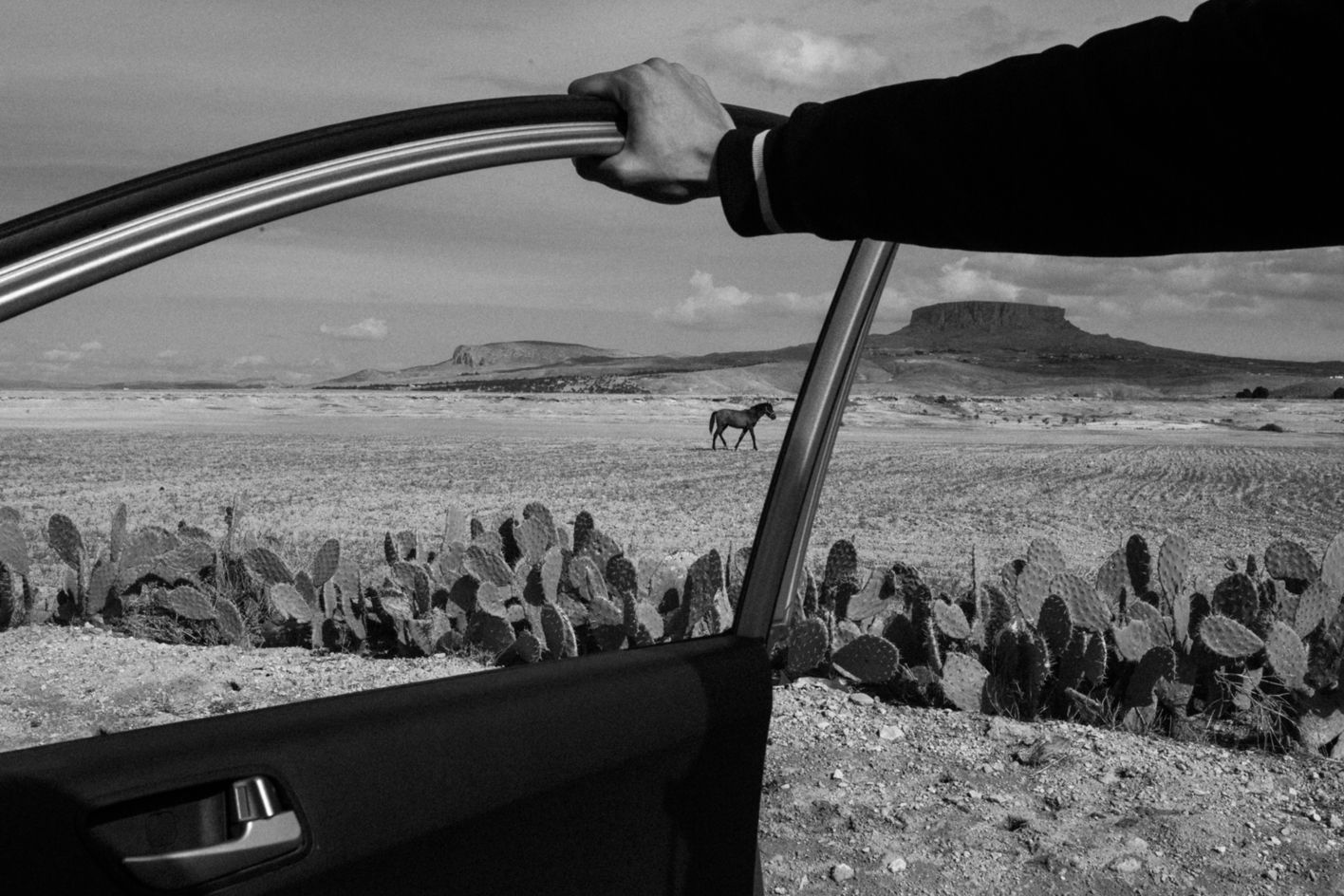 'The Jérissa open-pit iron mine, according to legend, would have provided the raw materials needed to build the Eiffel Tower and the rails of the Paris Metro. Today, the villages are empty. The youth go to the capital to look for work, and the bravest work in the cactus fields – the only agriculture possible in an arid land.'
Roger Deakins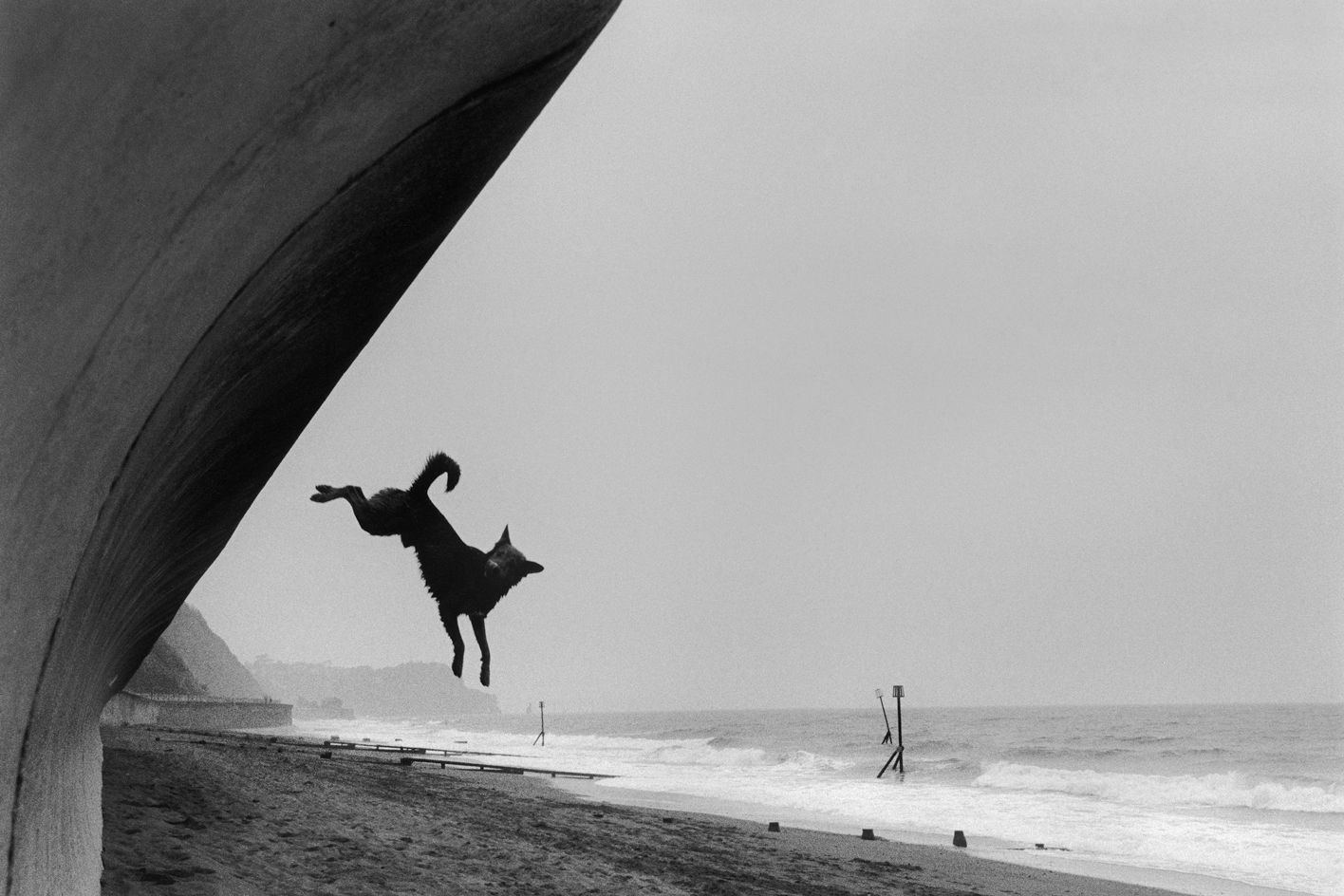 'I saw the dog jumping after a thrown stick as I was walking the beach in Teignmouth. I managed to get two shots of him but the one where he looked at the camera was definitely my favourite. It's funny, I was asked recently: "How many dogs were thrown off the promenade before you got the shot?" Let me assure you, no dogs were thrown and no dogs were harmed in taking this shot!'
The Magnum & Friends Square Print Sale: Vital Signs runs from 17-22 April, with signed or estate-stamped prints available for one week, priced at $110/£110/€120.
All prints will be on view at the Magnum Gallery, London during the sale. magnumphotos.com (opens in new tab)